Kitchens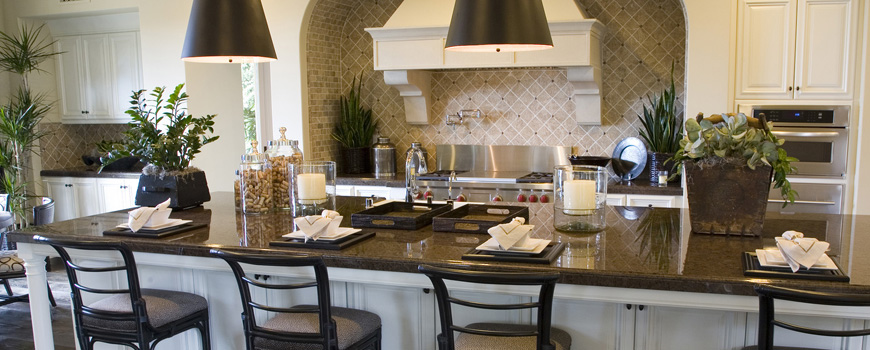 Whether you're tackling a whole-home remodel, planning to update your kitchen or considering a new media center, Level and Square Construction, LLC. has the talent, products, and flexible service options to suit your individual needs.
It goes without saying that you expect your new cabinetry to maximize the functionality of your space and that you want the color palette and materials to reflect your personal style, but do you know which design and remodeling approach works best for you?
For many, our Design-Build approach works best. In this case, you can feel confident about turning your entire project over, from conception to the finishing touches, to Level and Square Construction, LLC. Our designers, experienced support staff and seasoned installation crew lead you through the entire design process, order your materials and manage your entire scope of work so you can focus on your life outside of this project.
Our Process:
1. Call to Make an Appointment:
We understand the importance of finding the right designer and remodeling firm. By scheduling your complimentary design consultation, our designers can give you the personal attention you deserve, and the confidence you need to place your project in our hands.
2 – Prior to the meeting:
Gather pictures or other materials that inspire you and establish an investment range that works for you and your family. Photos or references provide crucial insight as to your personal tastes, and a clear budget allows for an expeditious design process, as well as proper allocation of priorities and materials.
3 – Home Appointment:
One of our designers will visit your home to evaluate your space and get a feel for your lifestyle—both key steps to creating initial concepts and approximating a budget as well as implementing the most functional and individual design characteristics into your future plans.
4 – Showroom Visit:
Equipped with various material samples and examples of different construction approaches, the showroom provides an excellent setting for your designer to help you visualize your new space as well as explain your refined budget proposal. If the overall concept and estimate align with what you had anticipated, the next step is to retain Level and Square Construction, LLC. To make your dream a reality.
5 – Signing the contract and ordering:
Once perfected, your designer will present your finalized plans and a detailed description of your materials, lead-times, and scope of labor for you to sign. Upon collection of your initial deposit, your designer will order your materials and schedule the work to begin.