Additions/Remodeling
Remodeling Overview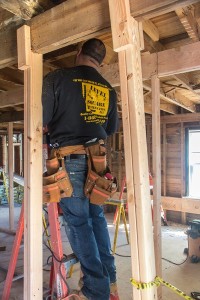 Level and Square Construction's personalized service will help you complete any project, large or small. We remodel and renovate according to all industry code requirements while delivering a top line product using only quality materials at an affordable price. Our experience and craftsmanship show in the details and finishing touches that bring you the maximum value for your investment
Residential Home Remodeling
The vision you have for your residential home improvement is unique. This requires a builder's insight and the ability to transcend your vision and bring your dreams and priorities to reality. We strictly adhere to this principle because your ultimate satisfaction depends on it, as well as our reputation. Level and Square Construction is by your side, working with you from start to finish.
Whether you are adding a new room or a full addition, Level and Square Construction has an unbeatable track record for remodeling homes in New Jersey. With our expertise in the building industry, we know how to assess your project's needs, while protecting your best interests in every aspect.
Please visit our residential remodeling portfolio of past projects.
Commercial Remodeling
Level and Square Construction has the expertise and training to provide the best in commercial remodeling. Our principals actively manage daily operations and have been working in the commercial market for many years. Level and Square Construction understands the importance of maintaining your business while expanding or upgrading your building or office space. We adhere to all necessary requirements when working in occupied buildings and schedule accordingly to minimize construction interference.
Our Team has extensive experience in successfully completing commercial remodeling projects ranging from retail, restaurants, malls, shopping centers, cafeterias and tenant improvements.